6 ideas for Covid-secure activities and events, to help churches reach out to their local communities.
There have been all sorts of ideas for alternative Christmas celebrations floating around on the Internet, ranging from online activities to Covid-secure events.
We've mined the eclectic mix, and added a few of our own thoughts. Here are Go Chatter's top 6 feasible (and hopefully effective) ways of engaging children and adults in your local communities and churches with the Christmas story:
1. Bake through the nativity
This rides on the coat tails of the 'bake a sourdough in lockdown' fad (still going strong). The majority of us like baking, especially kids; some of us might even be guilty of an insta-bake post, or two.
At a mostly house-bound time, the pace of life for some has slowed down: working from home, no after-school activities and a limited social life can mean more time in the kitchen.
I recommend using gingerbread biscuit cutters for your figures:
Mary, Jospeh and baby Jesus (essential)
A wise man, a shepherd and an angel (suggested)
Herod and a sheep or two (optional)
And of course the star
Get creative with icing, sweets and biscuit decorations. If you've got little ones, ask them to re-tell the story as you bake and decorate (you might want to prep the biscuit dough before, so decorating can be the main event), and remind them of the wonder of Jesus born as God's Son on earth.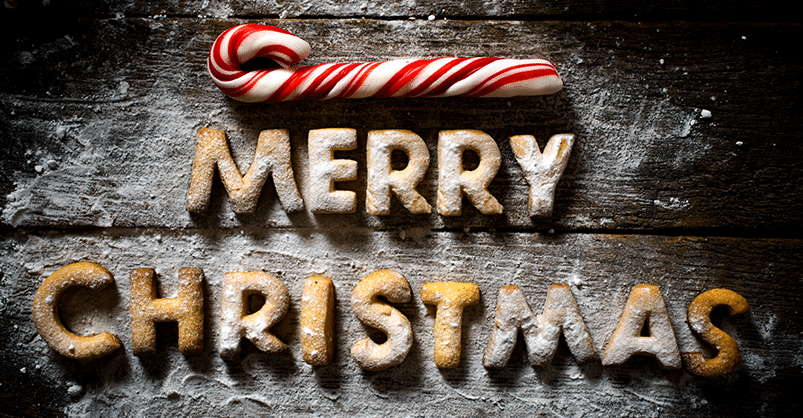 2. Car park Nativity / Car park Carols
It might be worth contacting your local supermarket, and asking if you can use their car park during out of hours for a drive-in service. If you're planning a nativity, try setting up different scenes at stations for families to drive around and follow the story. Making the nativity into a journey that children need to a) leave their house to see and b) follow around will be a refreshing and interactive break for those becoming more and more used to screen-mediated learning.
For an adult audience, set up a 'stage' for a socially-distanced carol concert, bring out your best musicians and cover everything with fairy lights. Tell your audience to wrap up warm and bring hot drinks. You could also flyer the surrounding streets and ask the supermarket to advertise your Covid-secure carol concert – we're all on the look out for fun things to do at the moment!
3. Front door carol singing
Covid-19 doesn't have to mean that all Christmas traditions are cancelled. Why not organise a carol sing-a-long for your street as an alternative to a traditional Christmassy candlelight carol service? If you've got good friendships with some of your neighbours, this might work well for you.
Pick a carol or 2 and decide on a time
Let your neighbours know: pop a flyer with details (and lyrics) through their letterboxes, and advertise it on the street WhatsApp, if you're on an especially organised street. You might consider posting a sparkler or a glow stick through the letterboxes too.
At your chosen time, invite everyone out to sing from their front doors. Light up the sparklers/crack the glow sticks. And really go for it with the singing – the louder the better!
Depending on your street, you might consider doing a very short talk about the first Christmas. Beware that you will need either a) a microphone or b) a loud voice.
Some friends did something similar for Bonfire Night this year (minus the carols), which worked well at engaging whole families with the gospel.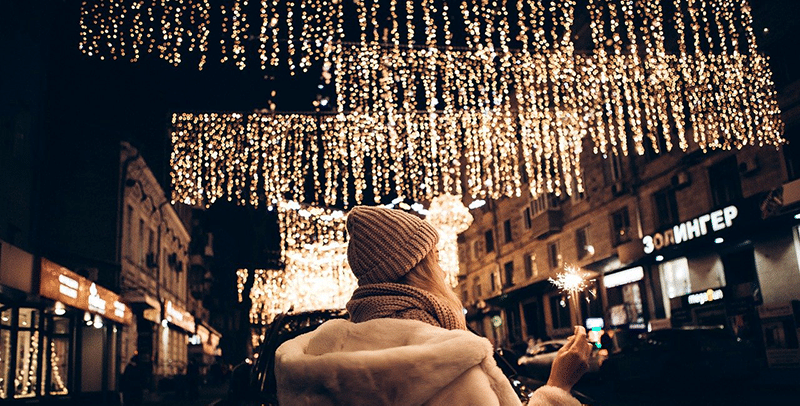 4. Lit up Nativity scene
If your church owns their building, or has access to an outdoor space, this might be worth investing some time in doing well.
Consider setting up an outdoor nativity scene (my church will use some slightly dated figurines, but once they're covered in fairy lights and some tasteful straw, it doesn't really matter). It might be worth floodlighting it too, if you've got access to lights. This means families can swing by whenever, and it's out there for all of December to draw people in. It might also be worth putting up a QR code that opens up a video to explain the scene to children.

5. DO-try-this-at-home-Christingles
Why not put together some Christingle kits for local families and children that you've made contact with, either through a local school assembly or youth group? You can easily drop these round with a short flyer explaining why Christians get so excited about oranges, and exactly what a Christingle means:
Orange = the world God has made
Sticks with raisins/sweets = the good things God gives us
Red ribbon = Jesus' blood, shed on the cross
The light (candle or glow stick) = Jesus, the Light of the World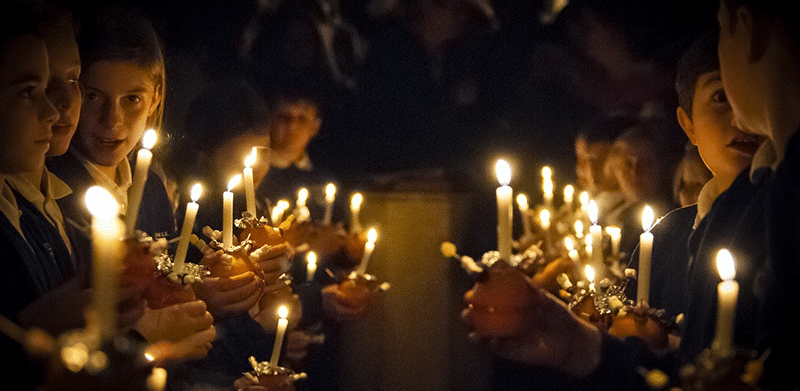 6. Advent house trail
If you're part of a church where members live locally, this is a good alternative (or addition!) to the chocolate advent calendar.
Ask members of your church family to put up posters in their front windows with different characters of the Nativity story. Families can then track down each characters, going from house to house to learn about the very first Christmas. If you've got enough windows, you might consider creating a window for each day of Advent, to give the families in your church a fun and interactive way to teach younger children why Jesus' birth is so important.
We hope that one of these 6 ideas might work for you and your church, wherever you are and however you celebrate Christmas this year.