Description
This traditional Christmas folk carol recounts Mary's encounter - most highly favoured lady - with the angel Gabriel who brings her news that she will give birth to God's Son.
A mix of male and female British vocals for Gabriel and Mary's parts and featuring a non-distracting snowy background, this rendition is particularly enjoyable as a 'performance-style alternative piece for a carol service with limited singing.
Credits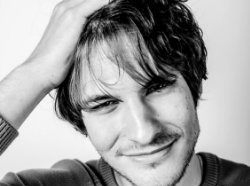 Josh Lucas leads the music ministry at Holy Trinity, Eastbourne. He is a composer, music director and sound designer. He has composed music for various Christian organisations such as 10 Of Those, Spring Harvest, Fusion and Speak Life.
Licence Agreement
In public domain
The song for this lyric video is in the public domain because the songwriting copyright has expired. It is therefore available for musicians to adapt, arrange, use and record. By purchasing this lyric video, you are purchasing a license to use and show this lyric video in a church service or small group.
Ministry use licence
This video is available for use online or offline in the context of your ministry/ministries (e.g. church service, children's/youth group, small group, Bible study, school assemblies and lessons). By purchasing this video, you are purchasing a license to use and show it in the context of your specific situation (unless otherwise noted, this excludes uploading it by itself to social media).