Description
Christmas is a busy time for churches and we want to free you up to prepare talks and meet people, rather than spend hours designing flyers or making a nice video.
We have collaborated with 10 of those to bring 'The King and the Shepherd Boy' story to your church in a neatly packaged service bundle! Just add your church's details, and you'll receive a quality, tailor-made bundle of videos and images to make your Christmas promotion quick, easy, and effective. This also comes with a narrated, animated video of 'The King and the Shepherd Boy' book!
With no video editing or design skills needed, each template takes less than 5 minutes to customise and create.
This service bundle includes:
See the Contents tab for a full breakdown, and the How To tab for a step-by-step guide to customising this bundle, with expected printing prices.
Fully customisable, unlimited Christmas resources
This full range of promotional resources makes engaging with your community this Christmas quicker and easier than ever. We want to give you the freedom and flexibility to make multiple different versions for your church's services, social media website, so you'll be able to create an unlimited number of each video and image template.
Why not start your Christmas promotion now, and save time and admin by scheduling some scroll-stopping social media posts for November and December? Each template has customisable scenes for you to add your church's details, images and logo. We've also added some suggested text in case you're short on ideas!
Save over 50% on the price of these templates
Our team has been hard at work for months creating our customisable in-house technology and eye-catching designs so they are simple, easy and affordable to use.
We're offering this bundle for £35, with over a 50% saving - and we're including an unlimited number of video and image creations for 4 months from the date of purchase. So, get creating!
After purchasing this bundle your license enables you to create as many videos and images as you would like within 3 months from the date of your purchase.
Copies of the printed version of 'The King and the Shepherd Boy' book is available from the publisher's website.
How To
Step-by-step guide to customising and creating your themed videos, images, posters and banners:
Purchasing the customisable bundle will allow you to download a PDF with the links to all the online custom templates. You'll be able to create as many as you like. 

To start customising, select a template and the size, if applicable. Most of our templates are available in landscape, square or portrait. 

Select the layout you'd like to use. These vary by template: choose your mix of titles, subtitles, images and logos. 

Type in the text you'd like to be animated in your video or displayed on your printed design. Adjust the size and style of the font, until you're satisfied with the final look. You can check the template using the preview boxes. 

Enter your details at the bottom of the page, and hit the "Create!" button.

Take a moment to stretch your legs while our servers get to work, and shortly a low-resolution version of your design will appear. A download timer will keep you updated on the progress.

Check the low-resolution video or image. To make a change, simply scroll up the page, type any edit you'd like and click the "Create!" button again. 

When you're satisfied with your low-resolution design, click "Make this in high resolution – free!". Our servers will compile a high-resolution version for you to download which will not have the Preview watermark on it.
Expected pricing for printing and social media advertising
Our images are high-resolution and print-ready. Simply liaise with a local or national printer to produce quality flyers and posters, ready to distribute around your community.
Here are the rough prices (including postage and VAT) we'd expect printing to cost:
1000 A6 landscape flyers, 135 gsm: £22

1 PVC-coated outdoor banner 1m x 2.5m 400gsm: £44

4 A1 posters with a gloss finish, 190gsm: £55
Here are the rough prices we'd expect paid social media advertising to cost:
Contents
This bundle includes the following customisable templates, available in portrait and square sizes for social media, as well as standard landscape. We've included some ideas for how each template can be used:
Videos
Images & print media
Credits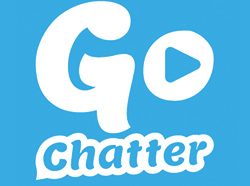 Go Chatter has created a number of evangelistic videos linked to current events or trending topics, videos with a seasonal emphasis and others that feature someone's life-story.
In collaboration with 10ofThose

10ofThose exist to support Christian mission through the provision of quality Christian books
Licence Agreement
Customisable Bundles
The license agreement allows you to use the images and video online or offline however you would like to promote your Christmas services or events. You are permitted to print versions of the images with no restriction on the number of copies printed. You are permitted to use the social media assets in free and paid social media promotion. The license purchased is to be used by one church. If you are part of a team ministry and would like a team price then please get in touch with info@gochattervideos.com.