Description
Christ loves you precious child - will you lift up your eyes?
As you watch this modern re-telling of the prodigal son do you notice that the eyes tell the story. Her eyes are always down looking at the ground or looking around for something that will bring her joy. She wants the gift but not the giver, so she takes the gift and runs away.
But her joy ends up in a river and now she's fallen, filthy and messed up and now she walks home and her eyes are still down but now they're down because of her shame. What will she find when she gets back home?
Her grandfather opens the door and smiles and then he lifts her eyes and she finds in him one who loves her, one who forgives her. One who cleans up her mess. One who covers her shame. Do you know that's the message of Christmas! There is a God in heaven who loves us, a maker, a lover, a giver, a father and he sent his son so that we could come home. He sent his son to cover our shame so that we could lift our eyes to heaven and know him this Christmas. (Words by Jonty Allcock)
Find more resources from Co-Mission linked to this video here.
Possible Discussion Questions
If there is a God in heaven who loves us, do you think we ever behave like the girl in our story?
How did you feel about the behaviour of the grandfather?
Credits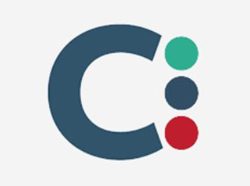 Co-Mission is a church planting movement united by Jesus' "great commission" to make disciples of all nations for him in London. Co-Mission works together with other evangelical churches to reach the unreached for Christ.
Licence Agreement
Ministry use licence
This video is available for use online or offline in the context of your ministry/ministries (e.g. church service, children's/youth group, small group, Bible study, school assemblies and lessons). By purchasing this video, you are purchasing a license to use and show it in the context of your specific situation (unless otherwise noted, this excludes uploading it by itself to social media).