Description
Jesus came to bring in those who feel left out
Faith in Kids has released a series of 8 lessons ideal for family Bible times journeying through Matthew's Gospel to see we need Jesus. This video and accompanying resource, which is lesson 7 of 8 teaches us that we need a friend.
This video tells the story of how Jesus called Matthew the tax collector to follow Him, using finger puppets. Matthew did not have many friends, because he took people's money and gave it to the enemy or kept it for himself. He was very unpopular, yet Jesus, who was extremely popular, spoke to him! Jesus asked him to follow him, even though Jesus knew what Matthew had done. Matthew chose to follow Jesus and invited Him home for dinner with other tax collectors and sinners. Some people disapproved of Jesus spending time with such a bad crowd, but Jesus explained that he came to save those who know they were sinful and need help. Jesus brings them in and makes them His friends. We need a friend like Jesus, and we need to respond by being a friend like Jesus to others.
Possible Discussion Questions
How does his generous welcome of you change the way you think about and act towards people who some view as failures?
Are you amazed and delighted that Jesus welcomes you, or should he be delighted to have you on his guest list?
Related Bible Reference
Credits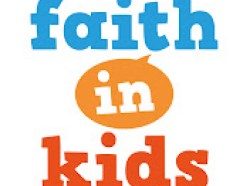 Faith in Kids supports churches and parents so that children can engage with Jesus Christ and respond to him, having their hearts and minds captured by Christ's words. They resource, equip and support those who oversee the children's ministry in their local church as well as also encouraging and equip parents to open the Bible and speak about faith in Christ with their children at home.
Licence Agreement
Ministry use licence
This video is available for use online or offline in the context of your ministry/ministries (e.g. church service, children's/youth group, small group, Bible study, school assemblies and lessons). By purchasing this video, you are purchasing a license to use and show it in the context of your specific situation (unless otherwise noted, this excludes uploading it by itself to social media).