Description
Jesus is willing and able to make us clean.
Faith in Kids has released a series of 8 lessons ideal for family Bible times journeying through Matthew's Gospel to see we need Jesus. This video and accompanying resource, which is lesson 2 of 8 teaches us that we need to be clean.
This lesson in the series is based on Matthew 8:1-4, when Jesus heals the man with leprosy and in doing so highlights a wonderful truth, that Jesus, the King of the Universe, came to be a cleaner! The video uses visual aids such as mud and paint to show children how Jesus was able to heal the man with leprosy and not get dirty himself, and that we are just as desperate before Jesus. We also have an incurable disease that is slowly killing us all – sin. It brings death to our lives, to our friendships, to our families, to our world. We don't deserve Jesus to help us. We come desperate. Jesus is able and willing to clean us all.  
Possible Discussion Questions
Do you kneel desperately before Jesus, dependent on him, bringing nothing, knowing no-one else can help you with your greatest need?
What did Jesus do that no-one else could?
Related Bible Reference
Credits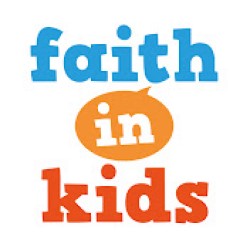 Faith in Kids supports churches and parents so that children can engage with Jesus Christ and respond to him, having their hearts and minds captured by Christ's words. They resource, equip and support those who oversee the children's ministry in their local church as well as also encouraging and equip parents to open the Bible and speak about faith in Christ with their children at home.
Licence Agreement
Ministry use licence
This video is available for use online or offline in the context of your ministry/ministries (e.g. church service, children's/youth group, small group, Bible study, school assemblies and lessons). By purchasing this video, you are purchasing a license to use and show it in the context of your specific situation (unless otherwise noted, this excludes uploading it by itself to social media).