Description
The Wisdom Lab is an 11-episode children's series looking at the Wisdom Literature of the Old Testament. Each episode includes an engaging video, games, group teaching and discussion notes, drama scripts, parents' notes and activity sheet to run a complete session for 4-11 year olds.
Jude's Sunday Gang have designed The Wisdom Lab series to be like a Holiday Club every week, with themed fun, creativity and energy. But, don't worry, all the planning and prep has been done for you!
God's Big Book of Wisdom, the Bible has loads to say about what living wisely looks like. Our world pours a lot of time and energy into experimenting, inventing and seeking to live for self, and we want to provide solid, Biblical foundations for children growing up in this worldview.
This 11-episode, lab-themed series introduces children to the books of Job, Proverbs, Psalms, Ecclesiastes and Song of Songs, and gives a thorough, accessible overview of what they have to say about God and living wisely for him.
This 11-episode series bundle with a 27% discount includes:
Easy-to-follow notes for teachers, with adaptable content for different ages
Accessible, in-depth Bible studies, with easy-to-create crafts
Take-home sheets to share with parents
Engaging drama scripts to help unpack the Bible story
Fun, energy-burning games which link to the Bible story
Playful, contemporary videos that link to the key theme of the day
Download Episode 1's resources as an example of what's included with each episode.
Credits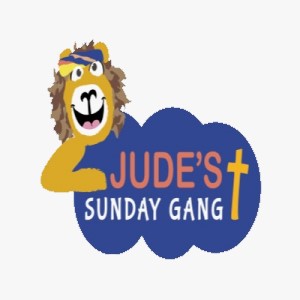 Jude's Sunday Gang is a children's ministry resource that has grown out of local churches working together to provide fun, practical and Biblically thorough children's group materials for hard-pressed leaders who want to serve their church family.
Series Content
Links to the episodes included in the series bundle are below. The Bible passages give an indication of what will be covered – some weeks will be a broad overview, others will go into more detail.
Licence Agreement
Ministry use licence
This video is available for use online or offline in the context of your ministry/ministries (e.g. church service, children's/youth group, small group, Bible study, school assemblies and lessons). By purchasing this video, you are purchasing a license to use and show it in the context of your specific situation (unless otherwise noted, this excludes uploading it by itself to social media).