Description
What happens when Christmas isn't as perfect as we want it to be?
Christmas is coming, and you've probably already begun thinking about buying presents and getting a new jumper. But, do you ever stop to think - what are we celebrating? What is it really all about?
Everyone has opinions on what Christmas means to them: lovely food, family time, charity, church, kindness.
If we're honest, maybe Christmas isn't always as perfect as we'd like it to be. It's over in flash, and it is often the time of year when we miss loved ones the most.
The Bible says we won't find fulfilment in the places we often look. Underneath smiling faces and wrapped gifts, we have broken hearts. But Jesus promises a satisfaction that will never fade: 'Whoever drinks the water I give them will never thirst.' John 4:14
Possible Discussion Questions
Are there any parts of Christmas that you find difficult or unsatisfying?
Where do you look for true fulfillment in your own life?
Credits
Produced by UCCF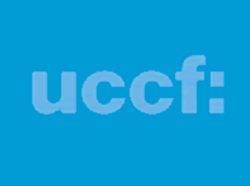 UCCF: The Christian Unions is made up of over 200 Christian Unions representing 20,000 Christian students from all sorts of church backgrounds and denominations. Their aim is to give every student in Britain an opportunity to hear about Jesus.
Licence Agreement
Ministry use licence
This video is available for use online or offline in the context of your ministry/ministries (e.g. church service, children's/youth group, small group, Bible study, school assemblies and lessons). By purchasing this video, you are purchasing a license to use and show it in the context of your specific situation (unless otherwise noted, this excludes uploading it by itself to social media).