Description
Where can we go when we feel overwhelmed by life?
Our children are handling some big emotions: loneliness, fear, worry, confusion. They may be small, but the pressures on them can be huge. They might be tempted to think 'Does God even care?' But they were never meant to deal with this alone.
The Psalms don't shy away from big emotions. In fact, many of them were written to deal with big emotions! The Psalms give our children confidence that they are loved, that God is right there with them, that he is their safe place and that he offers lasting peace amidst the lurking monsters of big emotions.
Let's teach our children to turn to God with these emotions, so he can tend to their troubled hearts. We can all tackle life's biggest challenges and emotions as the church, with God, together!
Download Faith in Kids' NEW With God Together resources about tackling big emotions through the Psalms.
Possible Discussion Questions
How do you usually deal with big emotions?
What are some of the Bible's big promises when you feel overwhelmed?
Credits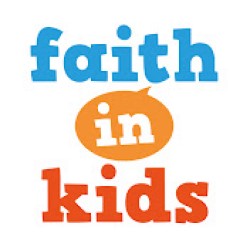 Faith in Kids supports churches and parents so that children can engage with Jesus Christ and respond to him, having their hearts and minds captured by Christ's words. They resource, equip and support those who oversee the children's ministry in their local church as well as also encouraging and equip parents to open the Bible and speak about faith in Christ with their children at home.
Licence Agreement
Ministry use licence
This video is available for use online or offline in the context of your ministry/ministries (e.g. church service, children's/youth group, small group, Bible study, school assemblies and lessons). By purchasing this video, you are purchasing a license to use and show it in the context of your specific situation (unless otherwise noted, this excludes uploading it by itself to social media).