Description
Episode 2: follow the story of Genesis from creation to Abraham, Isaac and Jacob
The Fall is when S.I.N. came into the world. Sin is when we say 'Shove off God, I'm in charge, No to your rule.' In the garden, the man and woman lived happily in relationship with God - until the crafty serpent tempted them to eat fruit forbidden by God.
God punished them and cursed the world. Because of sin, death and pain entered our world, and relationships were ruined. But God still loved his people, and he promised to send a serpent-crushing rescuer to deal with sin and death forever. Because of Jesus, we can look forward to the perfect new creation!
Suitable for primary school aged children.
(Created using TnT's 'On The Way' resources. Order 'On The Way: Book 1' from 10ofThose for accompanying resources.)
Possible Discussion Questions
Where do you see the effects of the Fall in the world?
Where do you see God's love for humans despite sin?
Related Bible Reference
Credits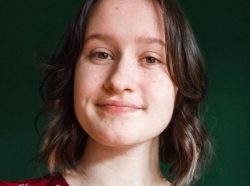 Bella works as a youth ministry trainee for Christ Church Leyton as part of her gap year placement. This involves making Bible story videos for the Sunday School and Toddler ministries. Bella loves cats, geography and going to the theatre.
Licence Agreement
Ministry use licence
By purchasing this video, you are purchasing a license to use and show this video as part of your ministry in ONE church.

You are granted permission to use the video in:

1) Offline services, school assemblies or lessons, groups or at events (including youth, kids and midweek groups and events)

2) Online services or assemblies that are streamed or pre-recorded. (For online services, the content video you have purchased should be part of a complete church service which must be at least 20 minutes long.)

3) Online small groups meeting over Zoom or a similar video call platforms.