Happyland Nativity
Rediscover the Christmas story in this stop motion video – where Happyland toys make the nativity come alive!
An angel in a rocket? The wise men arriving on a London bus? It could only be the Happyland Nativity! This Christmas, encounter the nativity in a new way. Speak Life and Hope Together have recreated the nativity scene, a summary of the birth of Jesus, with characters from the Happyland toys nativity set, in a stop motion animation. This short story comes directly from the Bible to tell the true meaning of the Christmas holiday. Follow Mary, Joseph, the angels, the wise men and the sheep, as they travel through a quirky animated adventure about the greatest story ever told – a story to be shared with everyone.
'So come to the manger, see God become small The true Christmas story has room for us all.'
Extra resources to help promote your nativity service
If you'd like to feature the Happyland Nativity video as part of a church service then why not promote your service using the customisable video advert and the social media packs available below.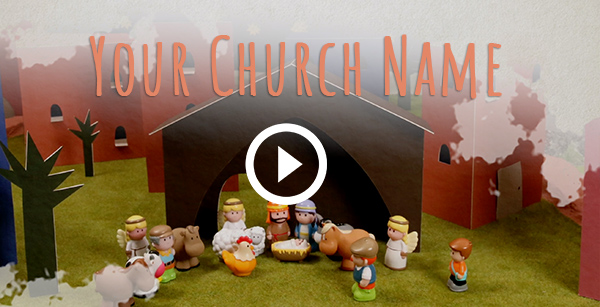 Takes less than 5 minutes to create:
No video editing skills needed.
You can easily add your church's name, nativity service details and other text.
When you're happy with each scene just hit the 'create video' button.
If you like the video you can purchase it for £3 and download it.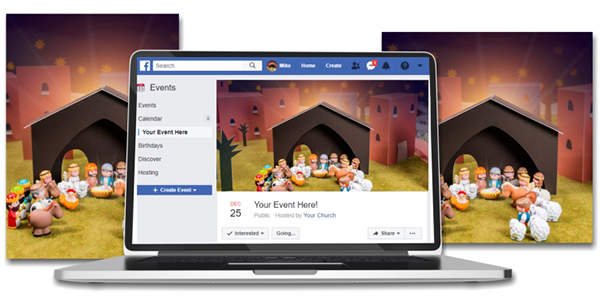 Includes:
A Facebook event banner.
A Facebook cover image.
A high resolution poster or flyer background.
Portrait, landscape and square social media post images.
Powerpoint presentation backgrounds.
Font to match the customised video.
These resources were created by HOPE Together and Speak Life, they will both receive your contact details if you decide to download.
Possible Discussion Questions
'The true Christmas story has room for us all.' – Why is it so important to share the amazing message of Christmas, with everyone?
What other ways can we try to make the Christmas story exciting and applicable for the children we know?
Categories