Description
Join us on an exciting adventure aboard the JBI starship juniper where the crew get up to all sorts of hilarious and meaningful goings on. There are 6 TV-style episodes with comedy, Bible thoughts and songs designed to teach children about who God is and how following him shapes the way we live. The series includes over 2 hours of video content with each episode about 20min long. The videos come with discussion notes which make it ideal for use in your family devotions, summer children's group programme or to accompany a space themed holiday club.
Episode titles and lengths
Episode 1: It's All About Grace 21:45
Igor has eaten Mr Grumpy's very special cake, and Mr Grumpy is not happy (what's new?!) But Igor is determined to earn back his love. Can he do it? Does he need to do it? Igor and Mr Grumpy learn an important lesson about grace.
Episode 2: Mr Grumpy 22:47
Mr Grumpy starts the day well... he's on the way to his favourite Tea-drinking conference (the Intergalactic Tea Imbibers National Conference). But it's not long before things start going wrong. He's going to learn a valuable lesson about God being in charge, not us and how that's far, far better... A special FX laden episode! Sit back and enjoy the ride.
Episode 3: You're Loved 18:39
Septima is busy ticking off things on her list… much to the annoyance of the rest of the crew! She's so determined to be helpful that she's even fixing things that don't need fixing yet. But she discovers something wonderful about what it really means to belong.

Episode 4: Jesus is Better Than Santa 18:37
It's Christmas Eve and Mr Grumpy has just realised that he's been grumpy… all year! He's got to do something quickly to get onto Santa's nice list, with hilarious consequences. Thankfully God has a list too, but it's a bit different…

Episode 5: There's a Party Coming Soon 20:27
Septima is having a birthday party and everyone is invited… except Captain Archibald (or so he thinks). He'll stop at nothing to get into the party, with hilarious results! Archibald finds out that God has an even better party planned.

Episode 6: Relentless Love 20:52
In spite of the crew being truly inept they are somehow up for the Founder's Faithful Service Award! Until Archibald accidentally sends a blooper reel of all their mistakes and failings to the Founder himself… Will they have the reward taken away? Or worse, will they be banished forever for their failure?? The crew make a wonderful discovery about God's relentless love.

This 6-episode series bundle includes:
6 video episodes
Discussion notes
Accompanying songs:
These songs feature in some of the episodes. If you would like to show them for children to learn and sing along to they are available below:
Series Content
Episode 1: It's All About Grace  21:45
Episode 2: Mr Grumpy 22:47
Episode 3: You're Loved 18:39
Episode 4: Jesus is Better Than Santa 18:37
Episode 5: There's a Party Coming Soon 20:27
Episode 6: Relentless Love 20:52
Credits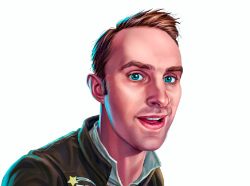 Michael J Tinker is a songwriter, actor and recording artist, currently focusing on creating music and drama for families with theological depth
Licence Agreement
Ministry use licence
By purchasing this video, you are purchasing a license to use and show this video as part of your ministry in ONE church.

You are granted permission to use the video in:

1) Offline services, school assemblies or lessons, groups or at events (including youth, kids and midweek groups and events)

2) Online services or assemblies that are streamed or pre-recorded. (For online services, the content video you have purchased should be part of a complete church service which must be at least 20 minutes long.)

3) Online small groups meeting over Zoom or a similar video call platforms.