Description
Jesus' teaching is the only safe foundation for our lives
Faith in Kids has released a series of 8 lessons ideal for family Bible times journeying through Matthew's Gospel to see we need Jesus. This video and accompanying resource, which is lesson 1 of 8 teaches us that we need a rock to build our lives on.
The video consists of a short, child-friendly poem about the wise and foolish builders in Matthew 7 and a visual demonstration of a Lego house being built on soil and then on bricks to compare how they withstand a 'storm.' This parable is the conclusion to the Sermon on the Mount, and in it, Jesus tells us that we need to realise our total spiritual bankruptcy, so that we will come to him as our only hope, our saviour. Hearing his words and obeying them is like building on the rock, making Jesus the foundation. If we build our lives on any other foundation, our efforts and achievements are like sand – washed away in an instant. Possible Discussion Questions
If you were honest with yourself, in the quietness of your heart, how would you finish this sentence, "If the worst happened to me, in those dreadful hours, I would be relying on…."
What was wise about one builder and foolish about the other?
Related Bible Reference
Credits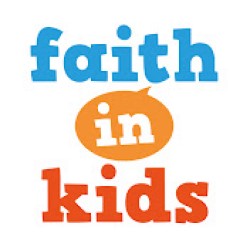 Faith in Kids supports churches and parents so that children can engage with Jesus Christ and respond to him, having their hearts and minds captured by Christ's words. They resource, equip and support those who oversee the children's ministry in their local church as well as also encouraging and equip parents to open the Bible and speak about faith in Christ with their children at home.
Licence Agreement
Ministry use licence
This video is available for use online or offline in the context of your ministry/ministries (e.g. church service, children's/youth group, small group, Bible study, school assemblies and lessons). By purchasing this video, you are purchasing a license to use and show it in the context of your specific situation (unless otherwise noted, this excludes uploading it by itself to social media).