Description
Throughout history and cultures, the human race has yearned for a god.
Every single human civilisation that has ever existed has assumed that there must be a god (or gods). We've given them names, written poetry about them and put them in charge of different things - like the weather, or door hinges!
The problem is that when we create and choose our gods, they end up looking a lot like us! We can never be sure we've got the 'right god'.
So how can we really know if God really exists and what he's like?
We need a God who reveals himself to us and backs it up in a way we can verify. Only Jesus came to not just tell us about God but as God, and then backed it up with proof.
We're left with 3 options: give up, pick the most convenient god, or look at the one time when God convincingly and powerfully revealed himself. We have spent history reaching out for god, but God has already reached out to us.
Possible Discussion Questions
Is giving up or picking a convenient god actually satisfying if you can never be certain it's real?
What do you make of Jesus? Do you think he is the 'right God'? Why?
Related Bible Reference 
Credits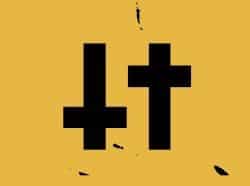 Two Thieves is Ben's Clube's YouTube channel that discusses Christ and culture, with a focus on the intersection of theology, technology and television.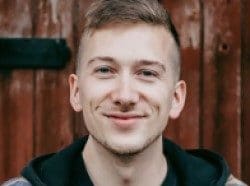 Ben's background includes work as an experienced animator and art director in London. He now helps pastor a church in Essex called Danbury Mission.
Licence Agreement
Ministry use licence
This video is available for use online or offline in the context of your ministry/ministries (e.g. church service, children's/youth group, small group, Bible study, school assemblies and lessons). By purchasing this video, you are purchasing a license to use and show it in the context of your specific situation (unless otherwise noted, this excludes uploading it by itself to social media).