Description
Is Christmas time just about mistletoe and wine?
In this Christmas video from Rael James Mason and UCCF we explore what Christmas is really all about.
Using rhyme and thoughtful prose, Rael helps us think about our 21st Century perception of Jesus. In a society that may not be able to get past seeing Jesus in a manger, Rael highlights how that could be a real danger.
He highlights many of the tropes and trappings of a 'traditional Christmas' season.  Through words and animation some of the difficulties, like harsh bosses, break-ups and the death of loved are also brought to mind.
We are asked what we think of when we hear 'the real Christmas' (if we go back before the tinsel, reindeer, Santa, and snow). He asks if it's doubt, laughter, curiosity or a hint of anger at the pomposity that is claiming that this baby is God…
We are challenged by the idea of allowing Jesus to be boxed up like a present under the tree - instead shown that Jesus is the one we can hope in, as well as the one who knows our pain.
From the manger to the cross in this animation, we land on the final questions of - whether this is all true? What if it's open to you? And what if it lasts forever, even when Christmas time is through?
Possible Discussion Questions
What do you think about the claim that the 'baby in the crib' is the Son of God?
How does this Good News about Jesus 'last forever, even when Christmas time is through'?
Credits
Produced by UCCF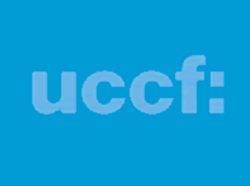 UCCF: The Christian Unions is made up of over 200 Christian Unions representing 20,000 Christian students from all sorts of church backgrounds and denominations. Their aim is to give every student in Britain an opportunity to hear about Jesus.
Licence Agreement
Ministry use licence
This video is available for use online or offline in the context of your ministry/ministries (e.g. church service, children's/youth group, small group, Bible study, school assemblies and lessons). By purchasing this video, you are purchasing a license to use and show it in the context of your specific situation (unless otherwise noted, this excludes uploading it by itself to social media).