Description
This Christmas, find your true home
We all have different experiences of going home for Christmas. For some, it's the best time of the year - home is a place of warmth and safety, family and love. Others may dread the thought of going home for Christmas, where arguments happen and old wounds are opened.
But what if there is another home we can go to? A perfect home, where nothing disappoints and past hurts are forgotten. The Bible tells us that there is a heavenly home, a perfect Kingdon where wrongs are put right and where God dwells with his people in perfect peace. A home that we were created for.
God didn't leave us without any way of finding this home. When Jesus was born on that first Christmas day, he was leaving a perfect home to be with us - to give us an invitation to return with him to the home that we long for.
The invitation is still there and the door is still open.
Will you come in? Possible Discussion Questions
What does 'home' mean to you - have you ever wished for something more than what your home offers you?
How will it affect our lives here on Earth if we know that we have a spiritual, eternal home?
Credits
Produced by UCCF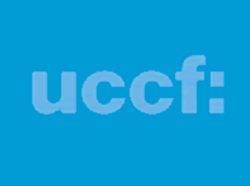 UCCF: The Christian Unions is made up of over 200 Christian Unions representing 20,000 Christian students from all sorts of church backgrounds and denominations. Their aim is to give every student in Britain an opportunity to hear about Jesus.
Licence Agreement
Ministry use licence
By purchasing this video, you are purchasing a license to use and show this video as part of your ministry in ONE church.

You are granted permission to use the video in:

1) Offline services, school assemblies or lessons, groups or at events (including youth, kids and midweek groups and events)

2) Online services or assemblies that are streamed or pre-recorded. (For online services, the content video you have purchased should be part of a complete church service which must be at least 20 minutes long.)

3) Online small groups meeting over Zoom or a similar video call platforms.