Description
06 | Decide
Are we building our lives upon Jesus or something else?
In this final video in the Sermon on the Mount series, we take a look at Matthew 7:21-29 and are challenged to think about whether we are truly followers of Jesus or not. Followers of Jesus listen to him, trust in him and so seek to put his words into practice. Is that us? Jesus wants us to decide…
–> The Sermon on the Mount series from Video Bible Talks is a six-video series of Bible teaching from Matthew 5-7 looking at what Jesus says about how to live as his disciples.
–> Video Bible Talks is an expositional Bible teaching ministry that seeks to equip, resource and support ministry leaders with faithful Bible teaching using the medium of digital video.
–> Video Bible Talks are available to download for free (with an accompanying leader guide) from the Video Bible Talks website. To support the work of Video Bible Talks, watch and download the videos, or simply to find out more, go to videobibletalks.com.
Possible Discussion Questions
Which of the two guys in the story are you like? Do we pick and choose how we want to follow Jesus or have our hearts been won and changed?
Are we going to listen to Jesus' words and ignore them? Or are we going to see the love and forgiveness Jesus offers – and turn and follow him?
Related Bible Reference
Credits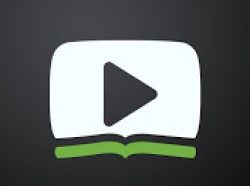 Video Bible Talks is an expository Bible ministry designed to equip, resource and support churches with teaching content for a wide variety of contexts, and is available free of charge.
Licence Agreement
Ministry use licence
This video is available for use online or offline in the context of your ministry/ministries (e.g. church service, children's/youth group, small group, Bible study, school assemblies and lessons). By purchasing this video, you are purchasing a license to use and show it in the context of your specific situation (unless otherwise noted, this excludes uploading it by itself to social media).