Description
03 | Please
Who do we seek approval from? Who do we live to please?
In this third video from the Sermon on the Mount series, we take a look at Matthew 6:1-18. We'll be challenged to think about the motives behind our actions and reflect on who we really live for.
In this passage, we'll see the beauty in living to please our Father in heaven. Not to gain his approval but because we already have his love and acceptance in Jesus. We'll see the difference between a life full of religious duty and a life lived in response to Gods grace.
–> The Sermon on the Mount series from Video Bible Talks is a six-video series of Bible teaching from Matthew 5-7 looking at what Jesus says about how to live as his disciples.
–> Video Bible Talks is an expositional Bible-teaching ministry that seeks to equip, resource and support ministry leaders with faithful Bible teaching using the medium of digital video.
–> Video Bible Talks are available to download for free (with an accompanying leader guide) from the Video Bible Talks website. To support the work of Video Bible Talks, watch and download the videos, or simply to find out more, go to videobibletalks.com.
Possible Discussion Questions
If we're honest with ourselves, do we do certain things to gain certain peoples approval? In what ways may we do this?
How does knowing what God has done for us free us to live for him? How is that different from the religious people in the passage?
Related Bible Reference
2 Corinthians 5:14-15
Matthew 5
Credits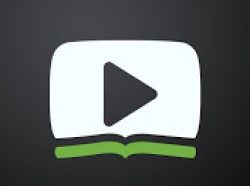 Video Bible Talks is an expository Bible ministry designed to equip, resource and support churches with teaching content for a wide variety of contexts, and is available free of charge.
Licence Agreement
Ministry use licence
By purchasing this video, you are purchasing a license to use and show this video as part of your ministry in ONE church.

You are granted permission to use the video in:

1) Offline services, school assemblies or lessons, groups or at events (including youth, kids and midweek groups and events)

2) Online services or assemblies that are streamed or pre-recorded. (For online services, the content video you have purchased should be part of a complete church service which must be at least 20 minutes long.)

3) Online small groups meeting over Zoom or a similar video call platforms.