Description
Can the Gospels be trusted? Have a closer look at the Gospel of Mark.
Dr. Peter Williams, New Testament Lecturer at the University of Cambridge invites us to consider the historical Biblical writings of Mark.
Sometimes people suggest that the four Gospels were chosen by the 'winners' after Christians gained political power. In fact, they were produced in the centuries when Christians had no political power and no Roman Emperor had declared support for Christianity.
Given that Jesus was not part of the social elite, it's surprising that we even have one biography of his life, but, we have four, called Gospels - that's more than we have for the most famous person of Jesus' day, the Roman Emperor Tiberius.
But the best way to find out if Mark's story is true is to read it for yourself. Join Mark as he gets up close and personal with the most famous person in world history and see what you make of Jesus.
Possible Discussion Questions
Did any of the points made in the video surprise you?
Have you read the Gospel of Mark? What is your response to it?
Credits
Produced by UCCF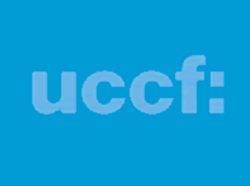 UCCF: The Christian Unions is made up of over 200 Christian Unions representing 20,000 Christian students from all sorts of church backgrounds and denominations. Their aim is to give every student in Britain an opportunity to hear about Jesus.
Licence Agreement
Ministry use licence
By purchasing this video, you are purchasing a license to use and show this video as part of your ministry in ONE church.

You are granted permission to use the video in:

1) Offline services, school assemblies or lessons, groups or at events (including youth, kids and midweek groups and events)

2) Online services or assemblies that are streamed or pre-recorded. (For online services, the content video you have purchased should be part of a complete church service which must be at least 20 minutes long.)

3) Online small groups meeting over Zoom or a similar video call platforms.