Description
A Good Friday spoken word poem
Can our wounded world be saved? Are joy and peace beyond our reach? Can there be freedom for those enslaved? An end to tears and shame? These might be some of the questions that we ask ourselves as we look at the world around us.
In this poem written for Good Friday, Dai Hankey invites us to "behold the lamb, slaughtered for us" and to recognise that it was "for our crimes he was crushed/ It should blow our minds that God loves us this much."
Through his death and resurrection, Jesus brings us real hope; he is the Saviour who comes to bind up broken hearts. "Once we were famished, now we are fed. Once we were lost, now we are led."
It's all because this suffering servant was the one who came not to be served but to serve. "To seek and to save. By Grace our names are engraved on the palms of the hands of the servant who saves."
Possible Discussion Questions
What kind of world do you feel we live in? Are you ever tempted to think "joy and peace are beyond reach"?
How does Jesus's death and resurrection change the story?
Credits
Produced by UCCF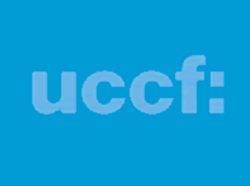 UCCF: The Christian Unions is made up of over 200 Christian Unions representing 20,000 Christian students from all sorts of church backgrounds and denominations. Their aim is to give every student in Britain an opportunity to hear about Jesus.
Written and performed by Dai Hankey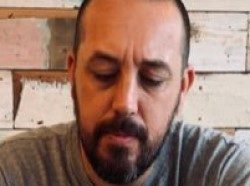 Dai Hankey is a church-planting Pastor in the Welsh Valleys where he lives with his wife Michelle and four young children. He is the author of The Hard Corps, A Man's Greatest Challenge and the Eric says… series.
Licence Agreement
Ministry use licence
This video is available for use online or offline in the context of your ministry/ministries (e.g. church service, children's/youth group, small group, Bible study, school assemblies and lessons). By purchasing this video, you are purchasing a license to use and show it in the context of your specific situation (unless otherwise noted, this excludes uploading it by itself to social media).